About Freeform™
FreeForm™ is engineered for the design flexibility architects require for varying construction types including standard purlin construction (single skin roof applications i.e. sheeting to purlin with no ceiling), vertical wall, conical tapered roof profiles, structural deck and cassette type roof applications, re-roof framing and plywood substrate roofing systems.
FreeForm™ panels accommodate the most complex roof configurations including curved surfaces allowing smooth transitions between roof planes and between the roof and other building elements. A variety of end panels and ridge covers cap off the most complex roof design.
The unique tapering can be done from our standard 400mm profile and reduce to 220mm. on special designs we can make a 480mm cover width sheet that will taper down to 220mm. This allows curved buildings like sports stadia to be accommodated with ease.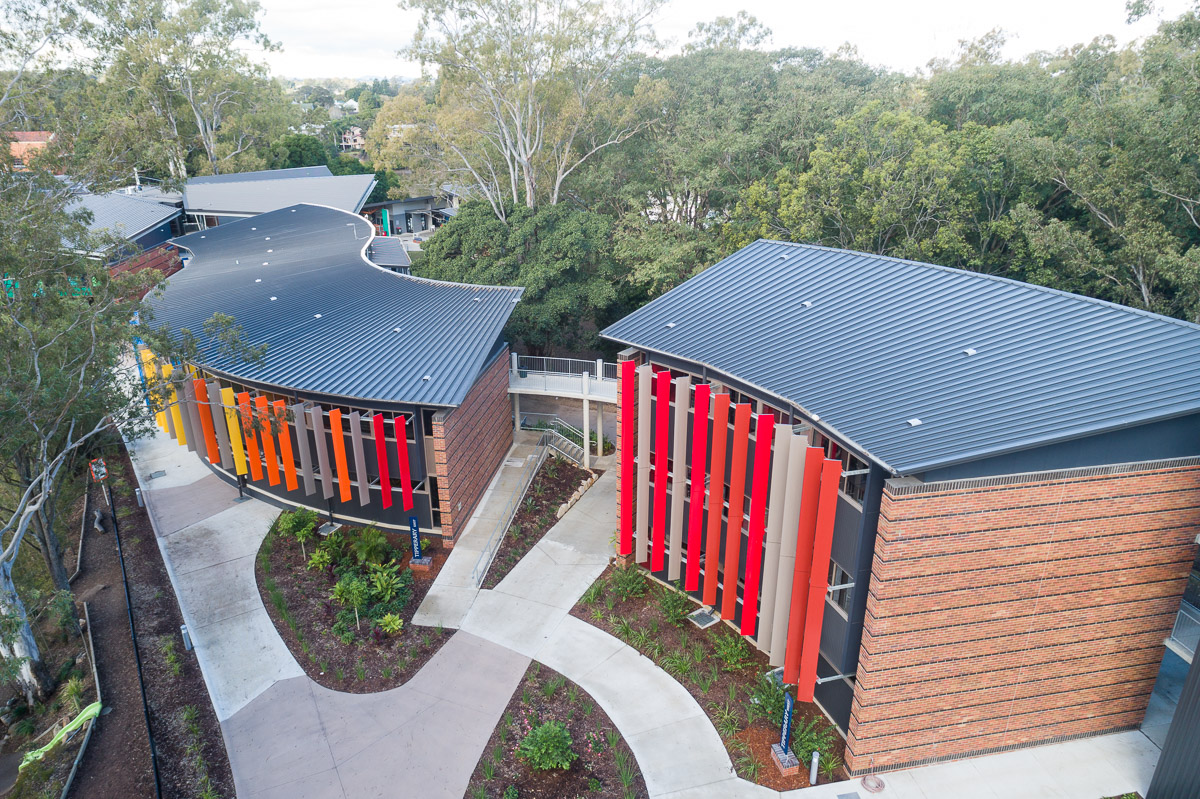 The traditional built environment has focused on the "linear" in response to the restrictions of building methodologies, technologies and material properties. Increasingly, design trends seek to better mimic the natural environment with organic flowing shapes to enhance visual and experiential building performance.
Fielders FreeForm™ responds to this trend by providing the freedom to form stunning organic structures that provide the durability and security we expect from our modern structures. Fielders FreeForm™ is part of the 'global standing-seam' family of architectural roof cladding profiles. It is the world's most thoroughly tested and developed structural standing-seam roofing system. Drawing on BlueScope's global development Fielders have been able to shape that knowledge to align FreeForm™ with Australia's unique climatic conditions be it wind loads, cyclonic conditions or thermal requirements.
As a consequence, Fielders FreeForm™ can meet the most demanding architectural requirements through the successful combination of outstanding functionality and stunning aesthetics. Fielders FreeForm™ is engineered for design flexibility in varying construction applications architects require, including; standard purlin construction (single skin roof applications, such as sheeting to purlin with no ceiling), vertical wall, conical tapered roof profile and built up roof system applications. Available in both pre-painted COLORBOND® steel and aluminium finishes, Fielders has the ability to roll the material onsite to any length or size using the Fielders Mobile Mill® roll former.