1. Ensure supporting roof members are in the same plane.
2. Check that roof pitch is adequate for the profile being used. Refer to section "Product Selection".
S-Rib™ Corrugated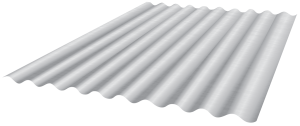 Spanform™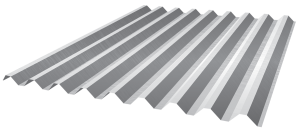 TL-5™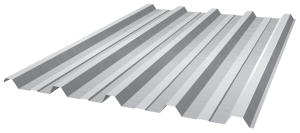 HiRib™ 680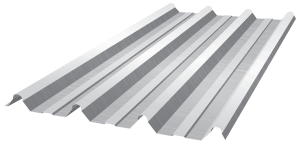 Figure DD PFI RP 001
Note:
Fielders® recommend that the above should be pierce fixed through the crest of the profile.
3. Compare the actual purlin spacings with Fielders® recommended maximum spacings and ensure that these parameters are not exceeded. Refer to the relevant profile sub-section in section 2.
4. Sheets should be laid with overlaps facing away from the prevailing weather.
5. Sheets should be fixed parallel to the end wall or barge and at 90° to the fascia/gutter line.
6. The roof sheets should overhang the gutter by at least 50mm.
7. Sheets should be properly side lapped to ensure the optimum performance of the anti-capillary function.
8. It is important that the recommended self-drilling screws are not over tightened so that the roof sheet is not dented thus allowing water to pond around the screw holes. Over tightening also damages the neoprene washer causing the ponding water to ingress through the screw hole and the corrosion of the exposed sub-strate of the roof sheet.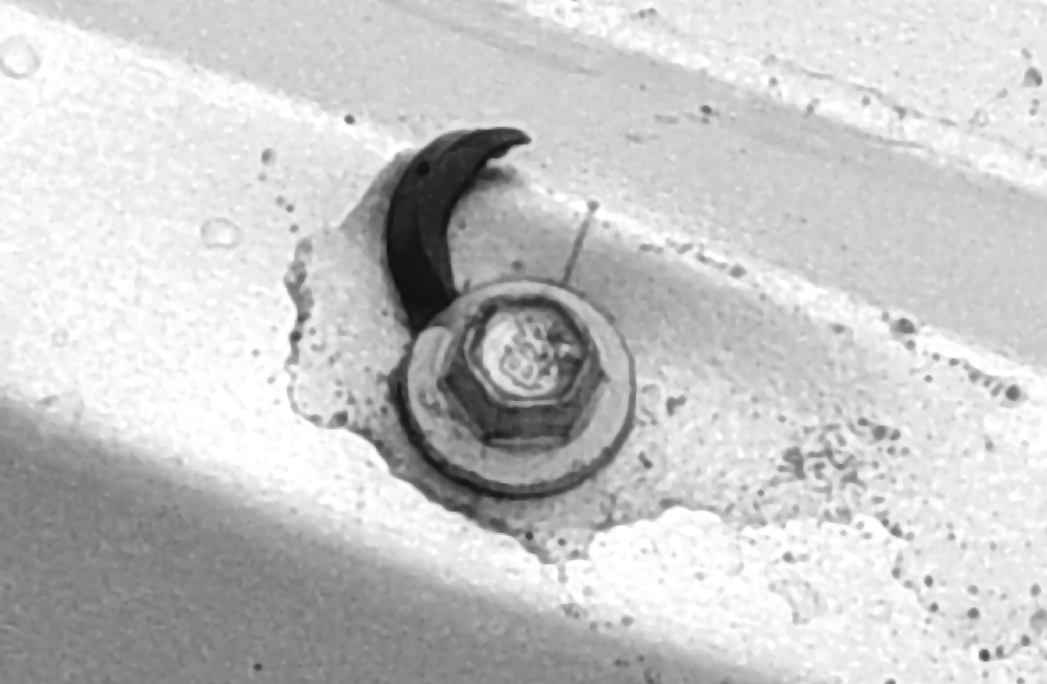 Figure DD PFI 003 - Neoprene Washer Damage From Over Screwing
9. Care should be taken to ensure that the self-drilling screws are fixed at 90° to the roof sheeting and at the high point centrally on the rib.

Figure DD PFI CVF 001 - Fastners and Locations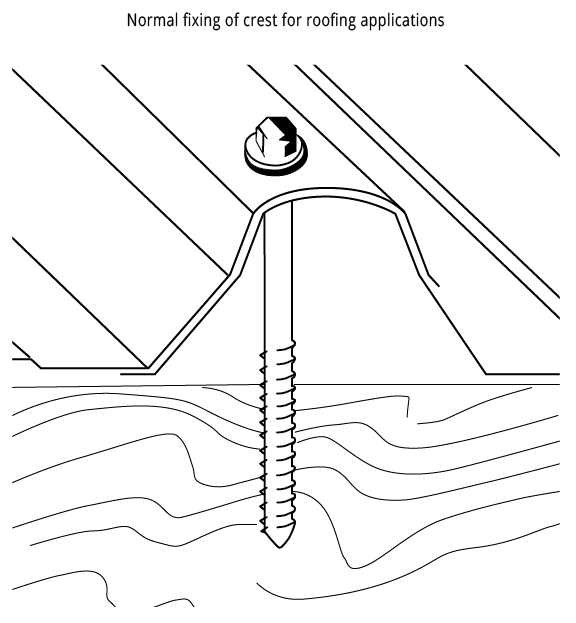 Figure DD PFI CVF 002 - Fixing to Timber

Figure DD PFI CVF 003 - Fixing to Steel
Wall Cladding
Wall cladding may be pierce fixed to the valleys of the sheets to improve the aesthetic performance of the product. However the side laps may need to be fixed when the supports are close to the maximum span either with a side lap fastener or crest fixed in the same way as roofing.
Flashings, Cappings and Ends of Sheets
For more information on refer to "flashings, cappings and ends of sheets".
Editor's Note: International Building Standards
Although it is common practice in Australia to pierce fix roofs at pitches down to as low as 2 degrees, the British Code BS5427.1:1996 Section 3.2.1 states (in part) "for low pitches of 4 degrees or less, only secret-fixed (concealed fix) profiles with raised side laps and properly engineered end laps should be used. Through-fixed (pierced fix) profiles are not suitable for such low pitches". Fielders® believe the industry would be best served if Australia moved toward that standard.