SPECIFY WITH EASE WITH FIELDERS SPECREATOR
This simple to use online tool provides comprehensive project specific technical specifications for your projects using Fielders products.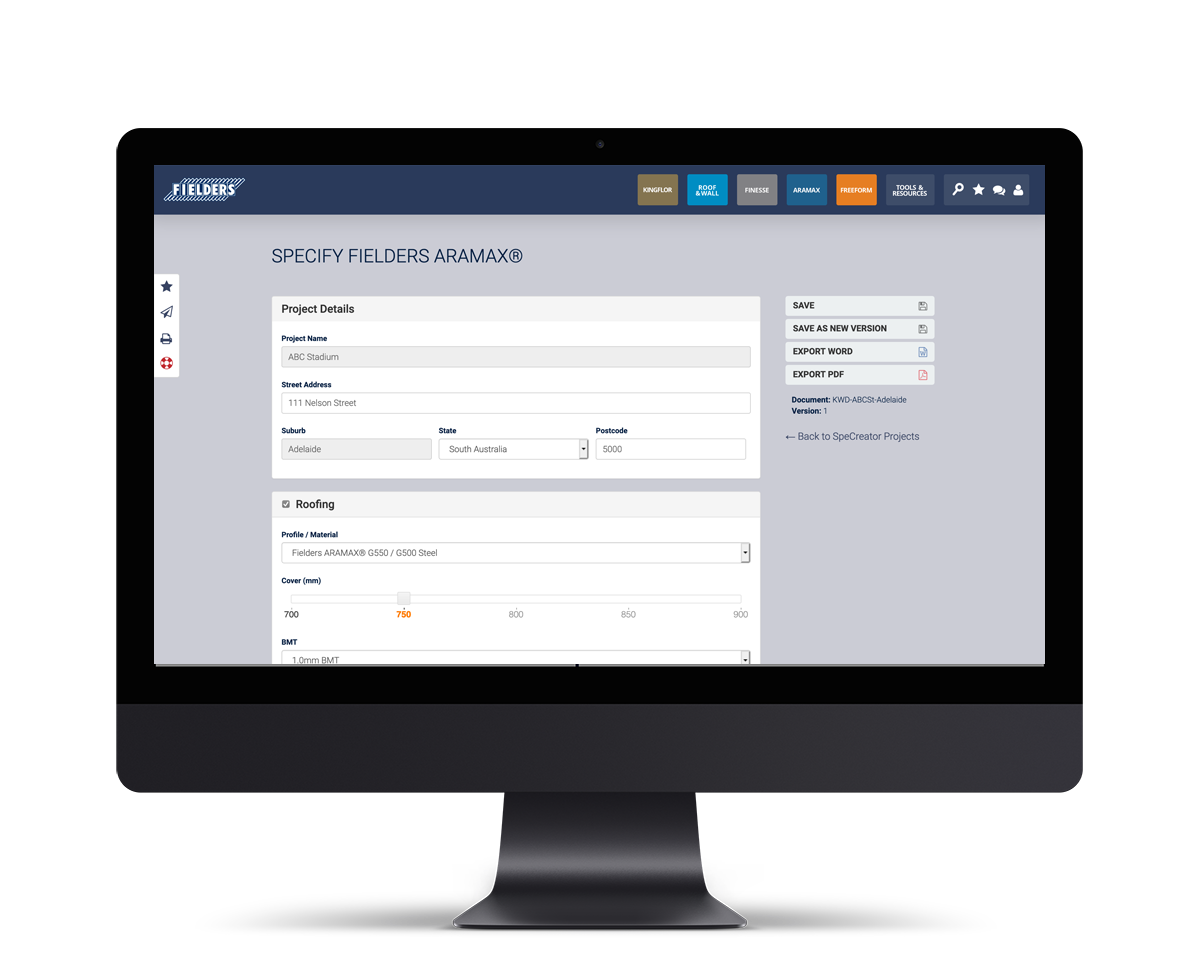 ANOTHER GREAT REASON TO REGISTER
SpeCreator is available to registered users however and whenever you need it. Project inputs follow an intuitive information flow to produce highly detailed technical product specifications that can be readily imported into your full project specifications.
IT'S ALL IN THE DETAILS
SpeCreator ensures that your specifications captures important design, fixing and installation details to protect you and your client, saving you time and money in the process.
Your SpeCreator specifications remain available at Specifying.Fielders.com.au for amendment, cloning or download as needed.
Welcome to Fielders' SPECREATOR® . This tool has been created to assist designers and engineers with the specification of Fielders' products, incorporating up-to-date, product specific, technical information ensuring your final document includes our latest recommendations. You can easily generate specification documents in Word or Adobe PDF formats for integration to your master specification. It has a fast, and simple to use interface to allow customisation for your project with the ability to save your projects online to access or edit at any time.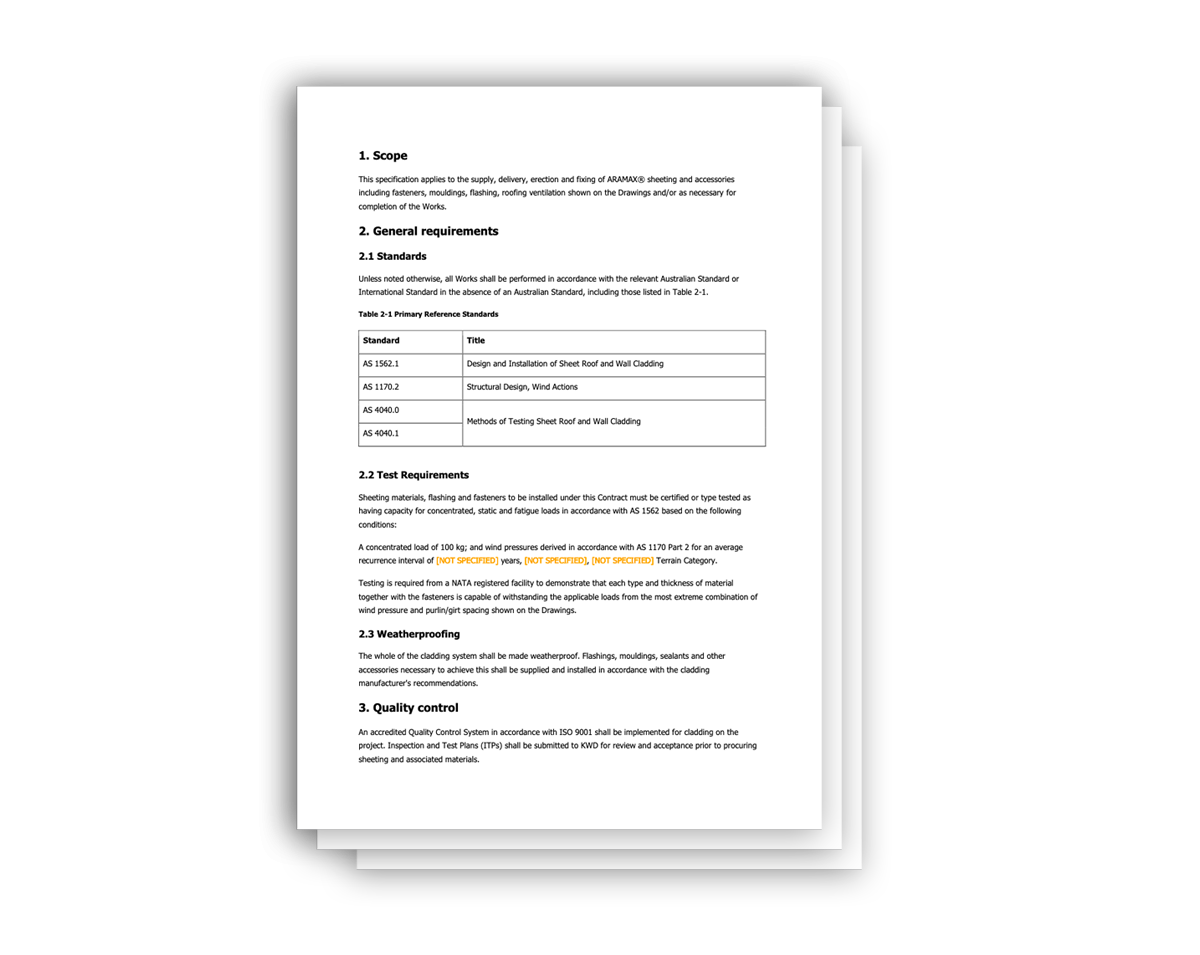 SPECIFY FIELDERS PRODUCTS WITH EASE AND CONFIDENCE
Our easy to use online tool generates comprehensive project-specific technical specifications with just a few mouse clicks!