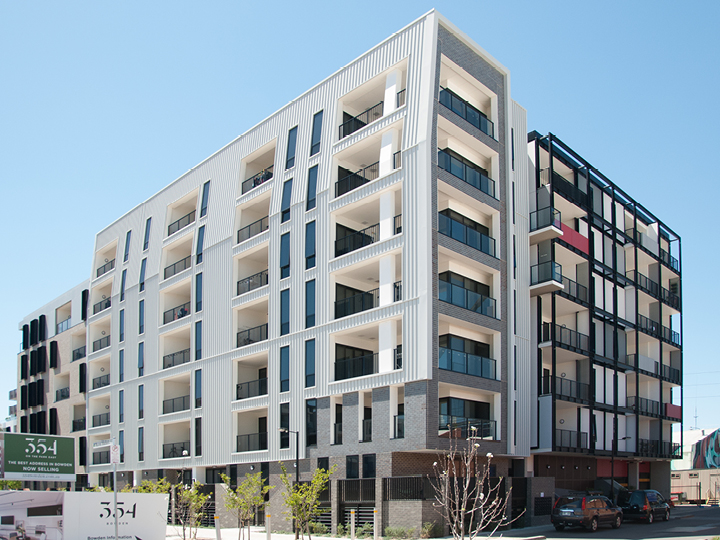 National Construction Code of Australian Compliance Statement for Fielders Finesse®
The National Construction Code of Australia (NCC) details the minimum necessary requirements for safety, health, amenity and sustainability that need to be met in the design and construction of new buildings (and new building work in existing buildings) throughout Australia.
Using products that do not conform to the NCC requirements can leave installers, builders and suppliers liable for cost of replacement, rectification and consequential damages. Fielders range of Australian manufactured steel building products has been developed, tested and manufactured to not only meet our country's demanding climatic and geographic requirements but also to provide building designers, builders and owners with the confidence that comes from using guaranteed compliant products.
The compliance statements outline compliance of Fielders products with both the National Construction Code of Australia and the relevant Australian Standards for both Residential and Non-residential buildings.
The NCC outlines deem-to-satisfy requirements for metal claddings based on compliance to Australian standards. Whilst the applicable Australian standards differ between Residential and Non-Residential buildings the underlying common tenants are;
that installed metal claddings and structural elements must be able to meet expected Structural, Wind and installation loads as per the Australian Standards.
that installed metal claddings must be sufficiently durable to meet the amenity and sustainability requirements of the Australian Standards.
To determine a metal cladding's capacities and ability to comply with Australian design standards, metal cladding products must be tested in accordance with AS 4040.1. Metal Cladding products that cannot demonstrate testing to AS 4040.1 and compliance with relevant AS 4100 and AS/NZS provisions do not meet the deemed-to-comply provisions of the NCC.
This bulletin details relevant NCC of Australia compliance information for the following Fielders Finesse® architectural roofing and walling range.
FIELDERS GRANDEUR®
FIELDERS BOULEVARD™
FIELDERS NEO ROMAN™
FIELDERS PROMINENCE™
FIELDERS CADENCE™
FIELDERS SHADOWLINE®
305FIELDERS SHADOWLINE® WA (only available in 0.70mm BMT)
Download the full Finesse Statement of Compliance—Design