Panelform™ provides you with maximum flexibility and more design freedom, as it is a highly durable walling and ceiling product. This dependable low-profile option from Fielders® is perfect for a variety of applications. Panelform™ is easily trimmed and fitted with matching capping, providing you with maximum flexibility. Available in a selection of long lasting colours from the ZINCALUME® and COLORBOND® steel range.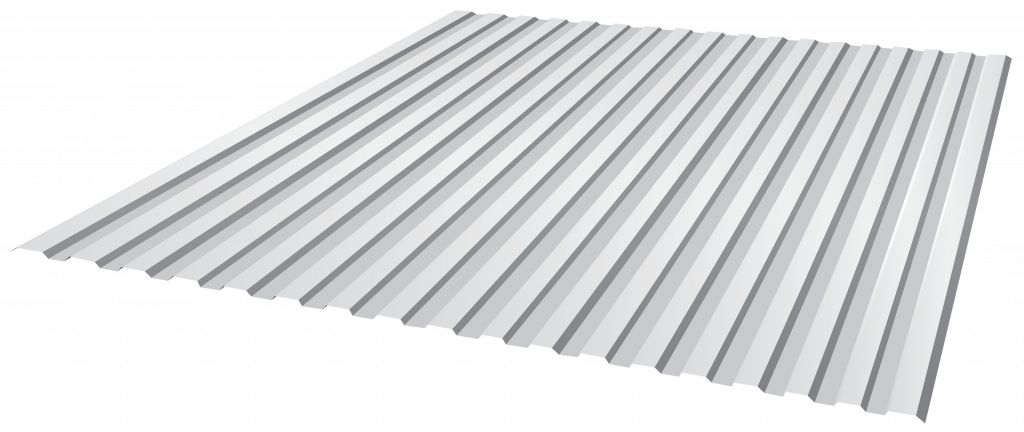 Material Specifications
Property
Notes
Base Metal Thickness (mm)
0.35
0.42
BMT
Mass / Unit Area
ZINCALUME®
3.19
3.80
kg/m2
COLORBOND®
3.22*
3.83*
Minimum Yield Strength
G550
Base Steel Designation
Coating Class
Z600 (Heritage Galvanised)
AM100 (COLORBOND® Steel)
AM125 (ZINCALUME®)
AM150 (COLORBOND® Ultra Steel)
Z450 (Galvanised)
Minimum Coating g/m2 of Zinc -
Aluminium
Coverage (mm)
850
Tolerance
Length: +0mm, -15mm, Width: +2mm, -2mm
Table PF MS NC 001 - Panelform™
Notes:

PanelformTM is manufactured from materials in accordance to AS 1397 and AS 2728. It is to be installed in accordance with AS 1562 and HB 39.
The sectional properties are theoretical values per sheet width. These properties are gross values only.
*is based on Standard COLORBOND®; single-sided material. For other painted steel options please contact a Fielders® representative.
Figure PF NC 001 End Spans, Internal Spans and Overhangs illustrates the terminology end spans, internal spans, and overhangs and their reference to the supporting substructure. This terminology has been used in the following Maximum Recommended Span table.
Pierce Fixing
Fasteners must be selected to match the life expectancy of the cladding material. Recommendations from fastener manufacturers should be sought.
Only fasteners complying with AS 3566:2002 and those that are compatible with the roofing material should be used for its fastening.
Pierce Fixing Table
Fixing Supports
Valley Fixing (Wall Only)
Side Lap Fixing
Steel
1.0 to 3.5mm
10-16x16, Metal Teks, HH
or
10-16x25 Designer Head
Sealed blind rivet ø3.2mm aluminium (if required)
Timber Hardwood & Softwood
10-12x25, Type 17, HH
or
10-16x25 Designer Head

Table PF PF NC 001 - Panelform™
Notes:

For other steel thicknesses not specified please seek advice from screw manufacturer.
Values given are: gauge/threads per inch/ lengths (mm). HH = Hex. Head, WH = Wafer Head, HG = Hi-Grip
Care is required during installation to prevent stripping of thin material. (Single ply.)
Screw specification as above or equivalent fastener.
All screws with EPDM sealing washer
Sidelappings

Figure PF SL NC 001
Panelform™ Installation Procedure